Coming Events
All held at the Camp Reserve, Forest Street, Castlemaine
Annual Feature Show - Sunday 26th April 2015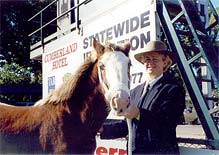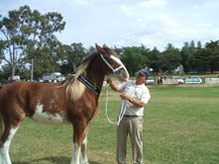 Clydesdales - foals, fillies, mares
Miniature Ponies and Horses
Foundation Classes and Shetlands
All breeds Dairy Goats
BBQ and Refreshments throughout the day
Clydesdale, Filly, Foal and Mare Schedule 27th April 2014
Mini and Shetland Classes April 2014
Sheep Dog Trials - Sat 18th & Sun 19th October 2014.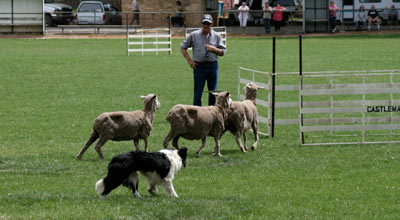 Novice, Open & Improvers
Start approx. 8.30am each day
Conclude approx. 5.30pm each day
BBQ and Refreshments all weekend
Gate: Adults $4, children free
Entries close Oct 13 - download an entry form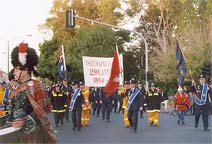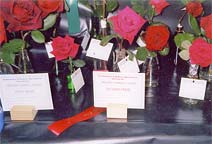 Annual Show - Fri 31st October - Sat 1st November, 2014
Cost : $10.00 Adults, $5 Child , Pensioners, Concession and Student.
Children under 6yrs free.
Friday 31st October 2014 starts approx 6.30pm with the Annual Street Parade, then:
Wood Chop Events
Novelties
The ever famous Side Shows.
Pavilion Displays:

Cooking
Art & Craft
Fleeces and Horticulture.

Fire Works Display at approx 9.45pm.




Major Sponsor - Don KRC
Saturday 1st Nov 2014 is Animal Day:
Horse events
Sheep
Animal Nursery and Black Snake wild life exhibition
Rare Breeds
Side Shows and Pavilion Displays continue
Craft entries close Sat 25th Oct 2014. 5pm

See all schedules for details, times and dates.

Fleeces close 20th Oct 2014 to have samples sent away for testing.

Animal Exhibit entries close 30th Oct 2014
Clydesdale, Filly, Foal and Mare Schedule 26th April 2015
Wine, Beer and Cider Show -
Due to some issues this section will not go ahead for 2013, but will return in 2014
Arts & Crafts, Cooking and Horticulture Schedule 2014
Below is the list of winners for this year. Please note it does not include results yet for Wine or Miniature goats.
WINNERS CASTLEMAINE SHOW 2nd -3rd Nov 2012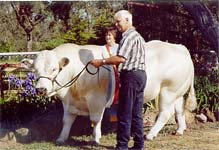 ---
Meetings
Held at 7.30pm on the 1st Wednesday of each month at the Show Office, Camp Reserve, Forest Street, Castlemaine.
New members welcome. Must have current Police Check and working with children Certificate (Card).
Contact Information
Castlemaine and District Agricultural Society
PO Box 65, Castlemaine Vic 3450 Australia
Secretary:Debbie Hamilton - 0413339058
last 2 weeks in October Show office Number - 54721548
President: Chris Dowler
Email:
(email addresses encrypted - if you don't see them, cut and paste castlemaineshow or debbiehamiltonATgcomDOTnetDOTau into the address field and replace AT and DOT)